Beyond the streaming that he does daily, Ibai Llanos has verified that his followers love the special programs that he broadcasts from time to time, with boxing being the ones that have generated the most expectation. Given the success of The Evening of the Year 2, it is not surprising that the famous streamer wanted to return to the fray with the Evening of the Year 3.
Here you will find all the information related to the Evening of the Year 2023with the date on which it will take place, the fights that we will be able to see and all the details that we will update as they become known.
Date and time of the Year 3 Soiree
It has been confirmed that the Year 3 Revelry will take place on 1st of July of and even the place where it will take place has already been chosen. Ibai himself has revealed that the event will take place in the Metropolitan Civitasthe Atlético de Madrid football stadium, at an hour to be determined, just as it has not been indicated which will be the invited artists who will attend the event.
How to watch Year 3 Soiree
For the occasion about 60,000 tickets will be enabled approximately, although at the moment they have not been put up for sale. At least it has been anticipated in this regard that it will be in April when they can be purchased with prices that will range from 30-40 euros to 90-100 euros depending on the seats chosen.
Even so, those who want to watch the Year 3 Evening from their homes can do so without problems through their Twitch channel, while those who miss it can always turn to their YouTube channel where they end up posting all the fights.
The boxing matches of the Year 3 Evening
The Year 2 Soiree managed to break all kinds of records on Twitch, setting the bar high. For the next edition of it, they want to do something even more spectacular, so the number of fights that will be played has been increased a little more to leave them in a total of six.
In addition, among the participants we will not only see Twitch streamers. There will also be some from other social networks such as YouTube or TikTok and even a good part of them will travel from Latin America or even from the United States.
Here you have all the chosen and, in principle, by the order in which they will fight:
Ampeter vs. daddy gavi
Rivers vs. the rivers
Luzu vs. fernanfloo
Shelao vs. Viruzz
amouranth vs. mayichi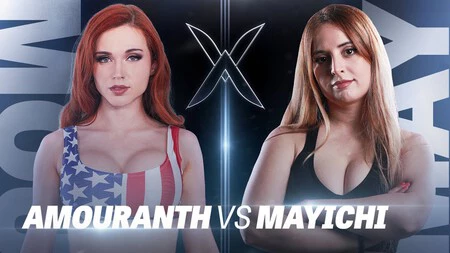 Coscu vs. German Garmendia